Who we are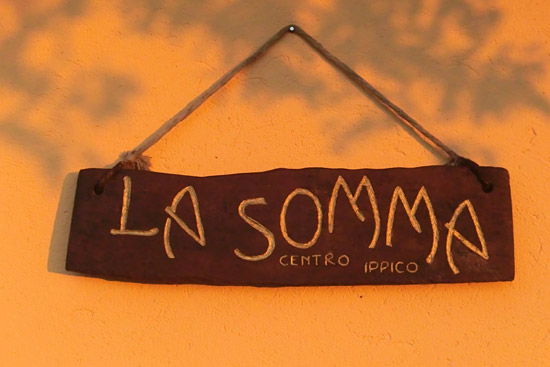 The La Somma Equestrian Centre was founded more than 35 years ago and has carved a reputation as one of the best-run riding establishments in Umbria.
In a panoramic setting, surrounded by woodland and overlooking mountains and valleys on all sides, the stables is the perfect antidote to the stress and strains of city life.
Yet it is just 13 kms from Spoleto, a Roman, mediaeval and Renaissance jewel and a great place to explore for riders and non-riders a like.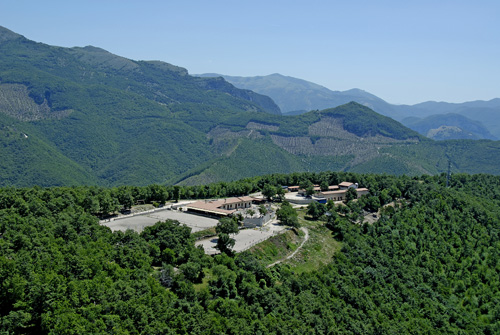 The centre is a family venture in the best Italian tradition, headed by two brothers, Agostino and Giancarlo Bevilacqua and helped by their children, all expert riders, and their wives Giuliana and Clara.
All the equestrian staff are highly professional and well qualified and great attention is paid to safety, as well as ensuring that riding is fun.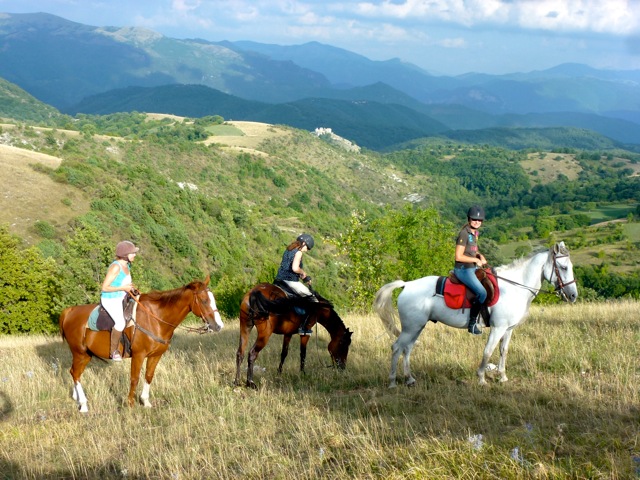 Agostino Bevilacqua
He heads the trekking side of the business and was born and brought up in these hills. What he doesn't know about horses probably isn't worth knowing. He is ably assisted by his younger son Lorenzo.

Giancarlo Bevilacqua
Runs the bar, clubhouse and administration and makes sure that life at the stables runs smoothly.
Andrea Bevilacqua
He is in charge of riding tuition. With a string of show-jumping successes to his name, Andrea gives riding lessons to novices and experts alike.
Valentina Bevilacqua
Valentina is the instructor for children, and offers lessons on ponies and longer courses in Summer.
Adolfo Poli
A qualified instructor with decades of experience behind him, Adolfo gives tuition at the stables itself or accompanies riders out on the trail.
He speaks fluent English.
Clare Pedrick
is English, though she has lived in Italy for many years. She will accompany you on many of your rides and is the contact for English speakers. clarepedrick@gmail.com or +39 347 3391701.