Trekking
The La Somma riding stables are situated in some of the most spectacular countryside to be found anywhere in Italy.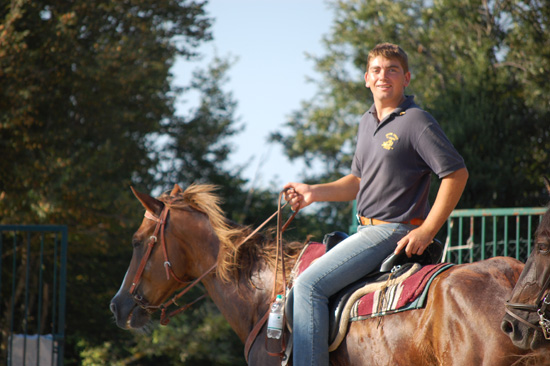 Set up on a plateau overlooking the mountains and valleys around Spoleto, the scenery is stunning, with varied landscapes ranging from craggy rocks and peaks to soft rolling hills and cool and quiet woodland, home to porcupines, woodpeckers and wild boar.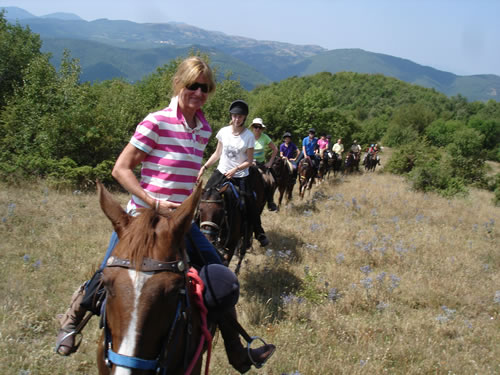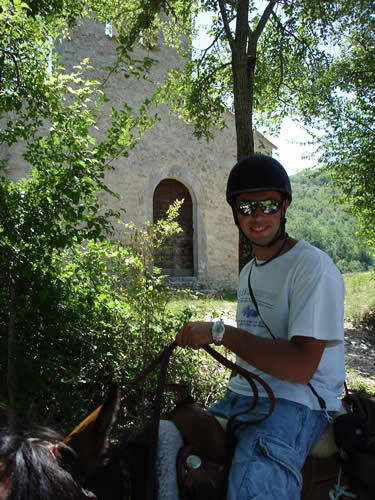 A day-long ride takes riders through chestnut groves and open countryside, to the Cascate delle Marmore, Europe's highest waterfalls.
Another leads to Monte Fionchi, a huge alpine meadow at the top of a mountain, where riders and horses can drink from an ice-cold mountain spring.
Many of the excursions testify to Umbria's spiritual side, passing hidden chapels and sanctuaries such as San Pietro Martire, la Madonna della Rosa and la Madonna del Carmine. During the famous Spoleto Festival, the stables organises a ride which winds through woods and olive groves to the city itself, with the dramatic backdrop of the Castle and the 13th century aqueduct.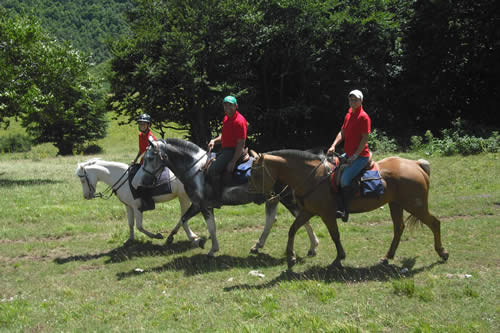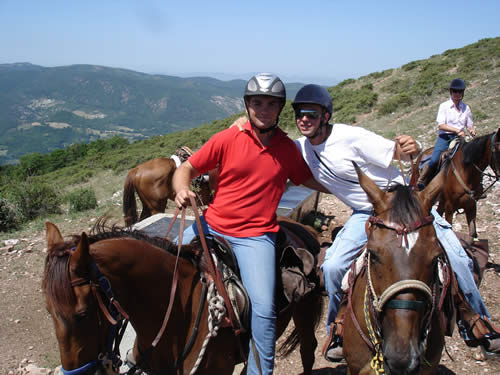 On day-long rides, the stables' jeep drives out at midday, and riders are served an excellent three-course lunch, complete with wine and coffee. In cooler weather, you may find yourselves eating sausages cooked over an open fire, or having lunch in a beautiful old restored Umbrian farmhouse.A two-day trail ride stops for the night at Torre Maggiore, a spectacular mountain setting where tents are pitched in a woodland glade, and dinner is served around a camp-fire.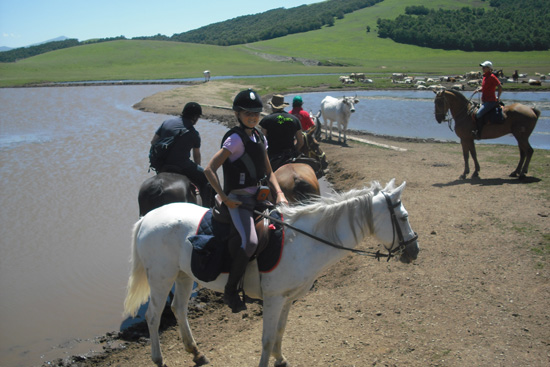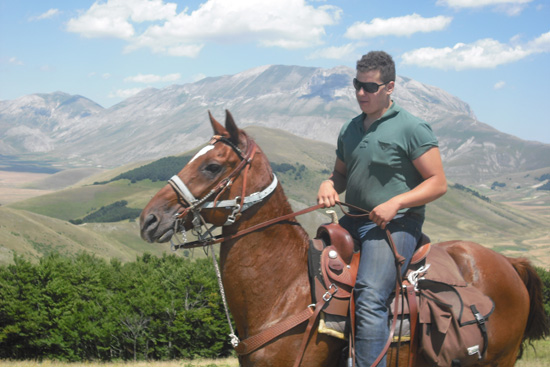 In summer, night rides are organised, along tracks and trails lit only by the full moon, where riders are met with a supper of grilled meats and local wine, as they scan the mountain skies for shooting stars.