Accommodation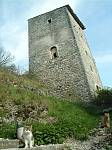 The centre has a range of sleeping accommodation available, including four newly
built apartments on the premises itself and two apartments in the nearby village of Acqualacastagna.
The self-contained apartments at the stables are furnished to a high standard,in traditional Umbrian style, and well equipped for those wishing to self-cater.
Sleeping between 4-6 people, all four of them look out onto spectacular views of the surrounding mountains and all have central heating for the winter. Some have fireplaces.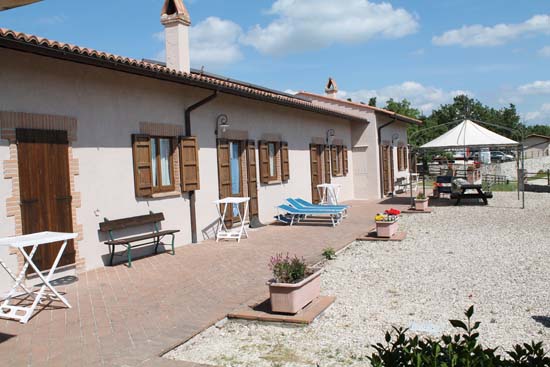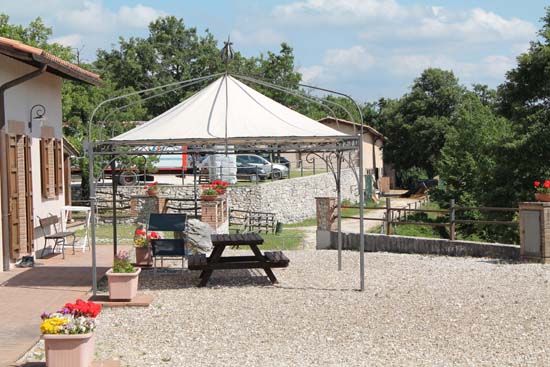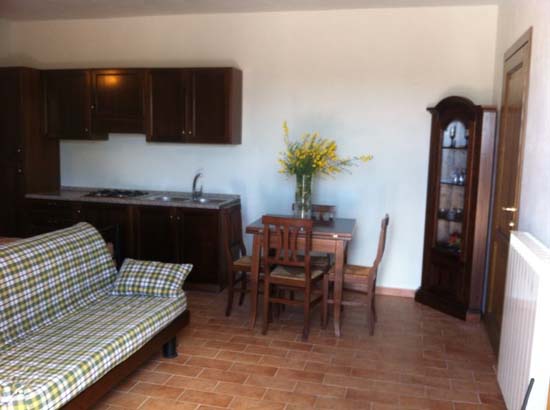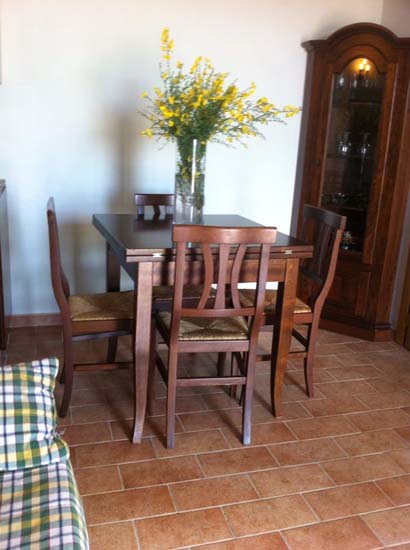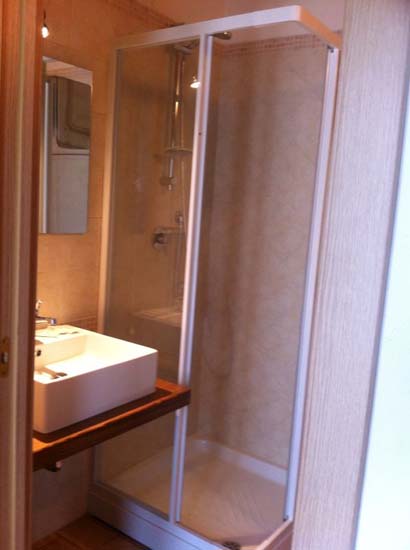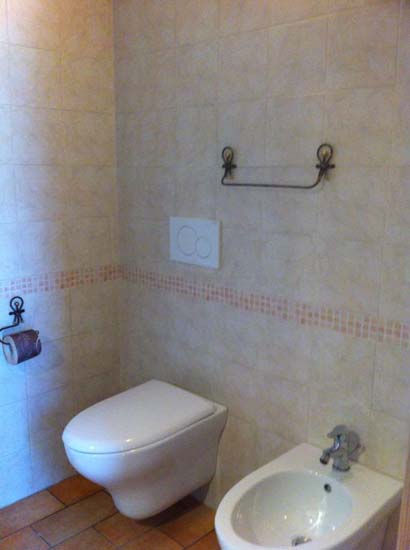 Two further apartments are available a few minutes' drive away in the picturesque mediaeval hill village of Acqualcastagna.
With beams and traditional furnishings, they allow visitors a taste of life in a real Umbrian village.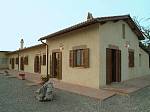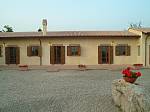 One spleeps 2-4, while the larger one sleeps 4-6 people.
Both have fireplaces.
The stables' club house is a large airy room, with beams and terracotta floors and magnificent views from the bar area. A huge fireplace provides the perfect spot to enjoy a drink after a long day's ride.