Holidays on horseback
Whether you are an experienced rider or a novice, whether you have a whole week available or just a few days, we have the perfect holiday on horseback for you.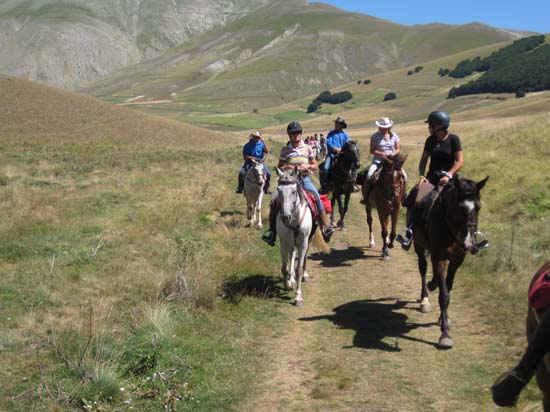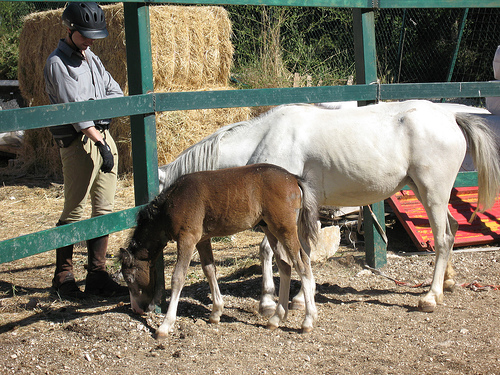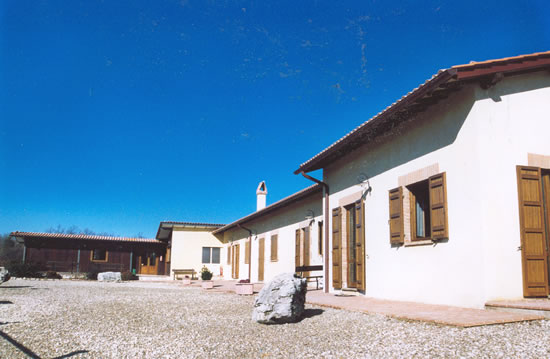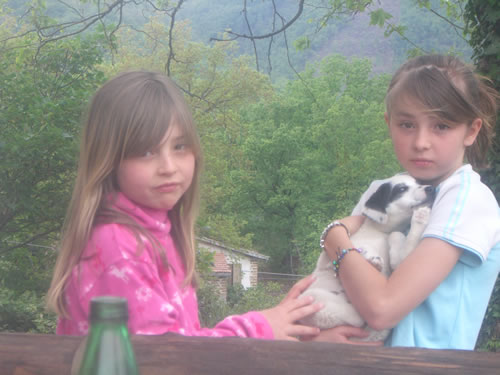 Situated in some of the loveliest countryside anywhere in Europe, La Somma Equestrian Centre offers riding holidays exploring rolling mountains, hidden valleys and mediaeval hill villages in this unspoilt corner of Umbria, where time has stood still.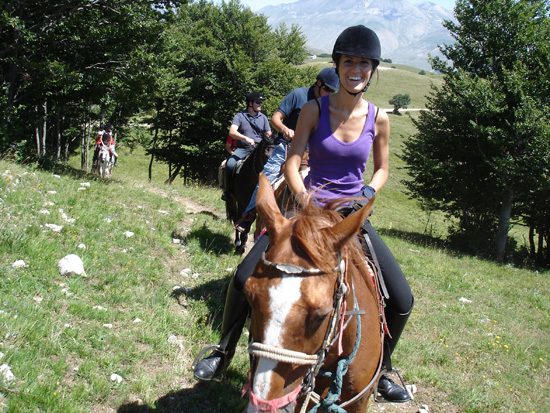 Paired up with one of our well-schooled horses, you will venture out on a series of memorable half and full-day treks, stopping for picnic lunches in shady groves and with plenty of time to drink in the breathtaking scenery.
Food is high on the agenda in this part of the world and you will eat well and heartily during your stay, with home-cooked dishes prepared from the best Umbrian ingredients and accompanied by the excellent local wine.
Accommodation is in comfortable chalets where you will be looked after by the Bevilacquas and made to feel like one of the family.
Our guides are trained to ensure your safety as well as your enjoyment. Great care is taken to match each rider to his or her level of confidence and ability and to a suitable horse.
For a modest charge, tuition in flatwork and jumping is available with FISE instructors (BHS equivalent) for novices wanting to improve their style or more advanced riders wanting to develop their technique.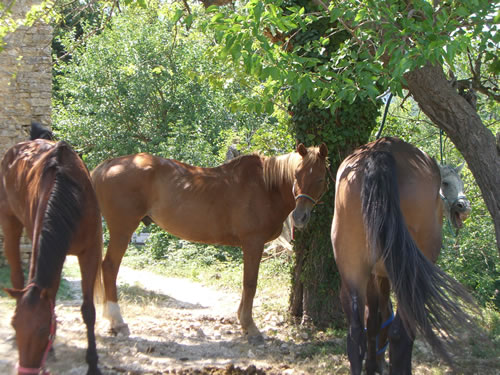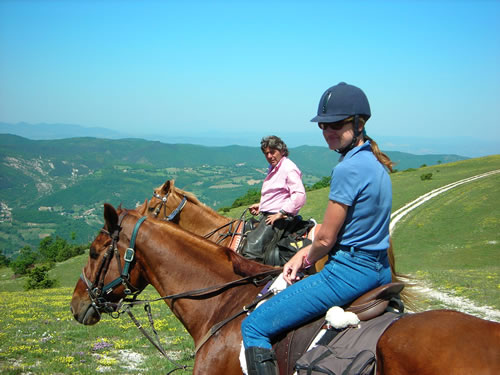 There is plenty to do for non-riders, including walking, visiting vineyards, and exploring the nearby towns of Spoleto, Assisi etc. Rome is an easy day trip by train. Please inquire for non-rider discounts.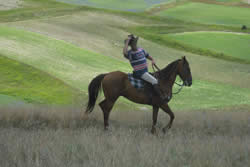 For stays of one week, we offer two different programmes. One, Umbrian Escapade, is a centre-based riding week, exploring the beautiful surrounding countryside with a series of half and full-day treks.
The other, Roman Ruins and the Footsteps of St Francis, operates in summer only and includes a two-day trail and a night camping with the horses in a spectacular mountain setting.
Both programmes are suitable for all levels.
We also run shorter riding holidays, including long weekends.
Can't find what you are looking for? We offer tailor-made holidays and may be able to arrange alternative dates, so please email Clare Pedrick on clarepedrick@gmail.com to enquire about these or any other aspects of your holiday.